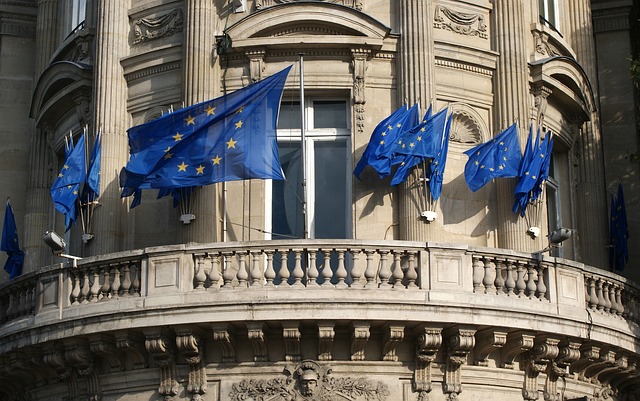 This year European Parliament elections were held. EU citizens elected the politicians that represent their interests best. Norwegians didn't do it. Norway is also a part of Europe, but Norway in the European Union… maybe it's a plan for the future. Did you know, why?
The answer is very simple. Norwegians did not approve membership in the European Union. In order to become EU member state's citizens have to approve this decision in referendum. There have been two membership referendums in the Kingdom, both times issue was narrowly rejected and the Norwegians said: "Norway in the European Union? No!".
In 1972, 46.5% citizens voted "for" and 53.5% "against". In 1994 m. 47.8% voted "for" and 52,2% "against". Recent surveys show that Norwegians are becoming more and more skeptical about the issue, only 20 % of respondents would approve joining the EU. What are the reasons for skepticism?
To begin with, Norwegians are very sensitive about independence issues. The kingdom is a relevantly young country that had been a part of Denmark for centuries, before forming a union with Sweden for another hundred years. Finally, it declared independence in 1905. To make independence matters even worse, Norway was occupied by the Nazi Germany in the World War II. No wonder that Norwegians have deep patriotism and self-preservation feelings and saw membership in EU as aconstraint of independence, hence voted against it in referendums.
Membership disapproval reasons were also economical. The discovery of oil and natural gas resources in North Sea in 1969 turned poor country into prosperous state. Redesigned industry led to rapid economic growth and allowed to be more flexible regarding foreign policy. In 1973 world was shocked by oil crisis that resulted in huge losses for western countries. Norway had enough oil reserves and handled crisis better. Unemployment, compared with other European states, was rather low, therefore 1970s were quite calm and country did not need for closer cooperation with Europe.
Another economical unwillingness reason was fishing quotas. Fishing is a very important part of economy in Norway, especially in the coastal areas. After accession to the EU there would have been imposed fishing quotas which would negatively impact country's economy. While avoiding membership of the European Union, Norway can freely control the amount of fish caught, regulate duties and other charges.
Norway is an integral part of Europe – the Kingdom can be visited without visas, it is able for Europeans to live and work in it legally. Relations between the EU and Norway are close, but the state is not part of the union. The main reason for not joining EU is the lack of economic benefits. Norway's economy is strong, unemployment is low therefore country would lose more than it would receive.