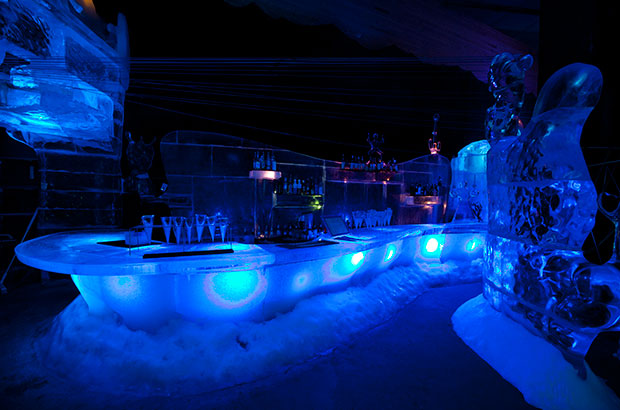 Usually, if the owners of the bar take a decision to refurbish the place, they buy new furniture or change decorations. However, if you own the Ice bar, the changes to be made are way different. The old interior has to be shattered and then melted down. That is how the "Magic Ice" bar known as one of Norway's top attractions is being created since its initial establishment in 2009.
60 tone of frozen water supplied by the River named Torneälven is the exact amount needed to set out the place covering the area of 100 square meters. The entire interior of the bar, including furniture and dishes are made from ice only. Torneälven is known to be among the Scandinavia's cleanest rivers, so the visitors do not hesitate to use glasses as well as plates made from ice. By the way, hot tea is served in a regular cup – otherwise it would just melt down.
Iced cocktail and guided tour is what all the visitors get after purchasing the ticket, without which you can't simply get in the bar. The ticket costs approximately 160Kr and gives the chance to spend 45 minutes inside the "Magic Ice" bar. Only 60-70 visitors are allowed to get in at once just to make sure everybody is able to hear astonishing guide's stories. Perhaps he has a lot to stay! The new gallery of Ice Art welcomes the visitors of "Magic Ice" Bar. The guide presents the artists, revived in the shape of frozen water as well as their work carved from ice.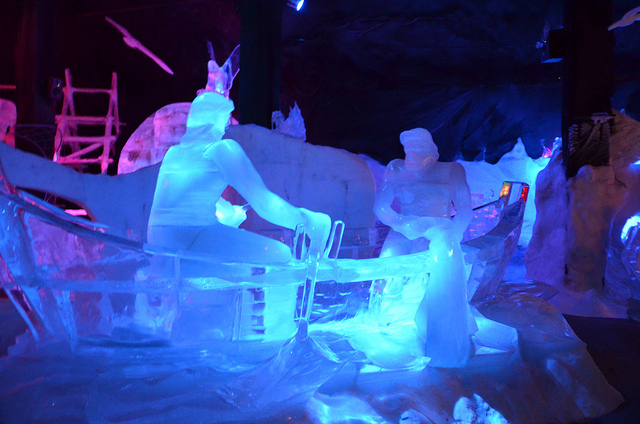 A few months ago you could see the icy M. K Ciurlionis sitting behind the "Magic ice" bar. He was sitting along with two other famous men who are as follows: E. Munch and German writer-philosopher F. Nietzsche. At the same place you could see the icy work of these artists. Unfortunately, the famous artists, in contrast with the rest of interior, normally persist shorter period and start melting after approximately half a year. Then, the "Magic Ice" bar welcomes new guests made from frozen water.
Whilst visiting Oslo, keep in mind that the "Magic ice" bar is the place offering a warm welcome. While the owners will take care of your body temperature, providing with downy feather coat, the enchanting art will take care of the rest, so-called the joy of your soul.