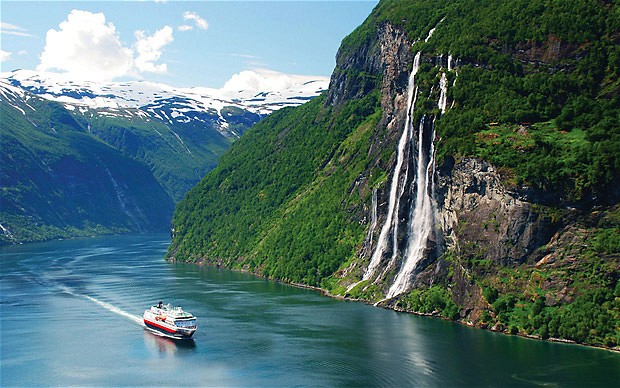 Fjords are incredibly beautiful valleys that have carved continental coastlines of Norway. The country is called the land of fjords, because in Norway there are more these kind of valleys that anywhere else in the world. The hot summer has come and with it – holidays. Fjords are an ideal place to spend summer vacation, relax and enjoy the nature.
Fjord – is one of a few Norwegian words that have become international. It means a place one passes through. These natural wonders have formed thousands of years ago when rivers and glaciers eroded mountain valleys. Coastal U shaped valleys were filled with sea water and formed remarkably deep – more than 1,000 meters deep bays that are ideal for fishing, shipping and tourism. There are countless numbers of fjords in Norway, which ones are most worth visiting?
Geirangerfjord – is the most famous coastal valley in Norway. 15 kilometres long and 600 meters deep coastal valley is located in the west part of the country and considered as jewel in Norway's fjord crown. Also, it is on the UNESCO world heritage list. This valley is full of deep blue water, surrounded by verdant hills, white peaks and flying ernes. An already stunning view is further adorned by the Seven Sisters – seven several hundred meters high waterfalls that fall straight into the fjord. Geirangerfjord can be best admired by taking a ferry from Geiranger to Helesylt.
The largest and the longest coastal valley in Norway is – Sognefjord. The valley is 170 kilometres away from Bergen, stretches almost 200 kilometres and is 1300 meters deep. The climate in the valley is very mild because North Atlantic Current brings warm waters even from the Caribbean. Due to its large scale Sognefjord can be admired not only by walking around the coastal cliffs. Tourists can also visit other cultural heritage sites: Urnes stave church, Viking Valley Market or Aurlandsdalen Valley that is titled the Great Norwegian Canyon.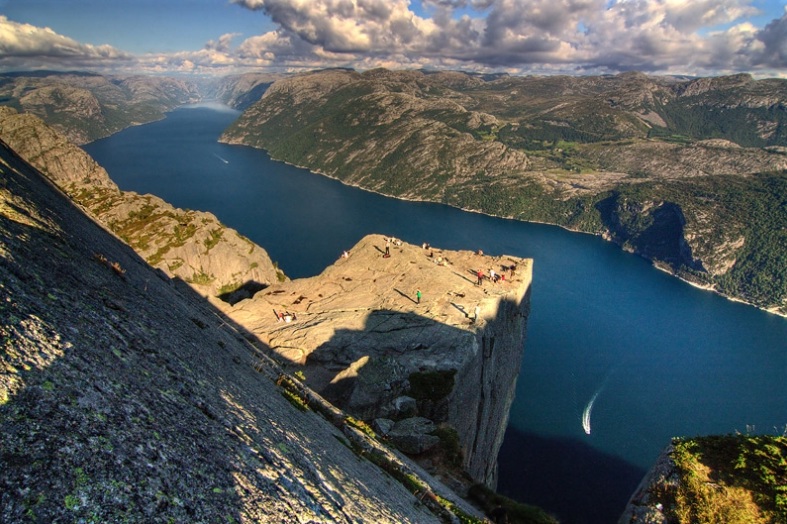 Lysefjord – is only 42 kilometres long valley that is situated 40 kilometres east of Stavanger. It is one of the smallest fjords, but also one of the most popular. Every year it is visited by more than 300 000 tourists from all over the world. Lysefjord is immensely popular because of Pulpit Rock or Preikestolen. It is an impressive 600 meters high cliff that has a flat mountain plateau. This flat top attracts the adrenaline lovers because it is very comfortable to settle down on it and enjoy the stunning view. Those who are looking for even stronger emotions choose a base jump. The ones that value their lives more, go on a Kjerag – a stone, "jammed" between two rocks.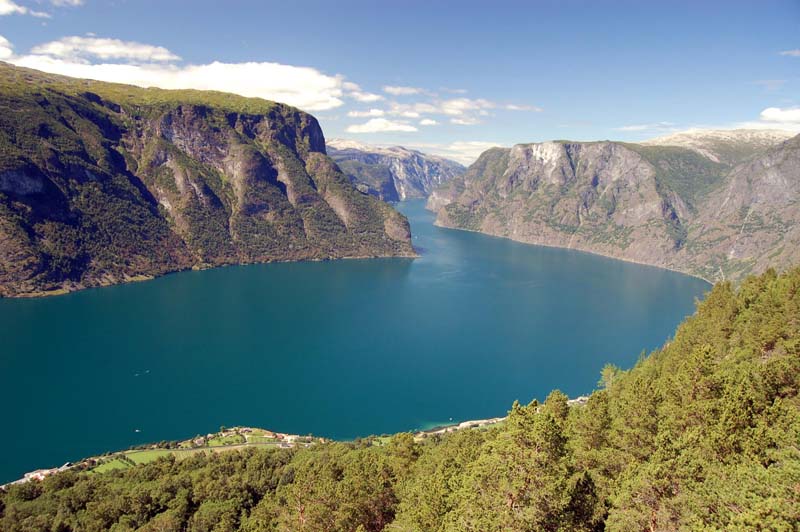 Fjords are natural wonders of Norway that have been formed thousands of years ago because of glacial activity. In the summer, hundreds of tourists are attracted by these coastal valleys, because they can enjoy magnificent nature, visit cultural sites and experience extreme sensations.